RESERVATIONS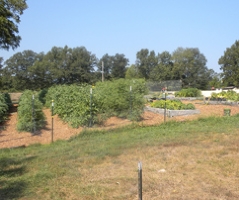 NOTICE!
Mother Nature's Riverfront Retreat will be closed to the public for the 2016 season. We're going to be busy with rennovations and planning so we can bring our future guests the best facilities, services and activities at the Lake!
Check with us in August for a possible sneak preview and some fun events (if we're ready by then)! Thank you for another great year! See you in 2017!
RULES
Firewood is available on site. DO NOT bring your own. It may contain the dreaded beetles that are killing our forest!!!
No pets are allowed inside rental campers, bunk house, lodge, or any transport vehicles or rented kayaks or canoes. This is a family facility and only kid friendly pets with shots are allowed. You are personally responsible for the behavior and waste removal of your pets (no one likes stepping in poo). Dogs are not allowed to run loose into neighboring campers' sites and must be attended to by their owners at all times, on leashes or chains.
If you have to be asked repeatedly to refrain from disturbing and disrespecting other guests because of profanity, uncontrollable pets, removal of pet waste, rowdy and misbehaved children or you are caught giving alcohol to minors, your entire group will be expected to leave with no refund and you will not be allowed back. We expect all of our guests to be respectful to each other so everyone can have a pleasant camping experience. Thank you for your cooperation in advance.
To expedite your registration process, please print, fill out and mail your registration form:
Mail completed forms to:
Mother Nature's Riverfront Retreat
At the Tunnel Dam Garden Center
878 Gardens Road
Macks Creek, MO 65786
(573)363-5408
Or scan the completed form, put it in an attachment, and email us with the word Reservations in the subject line.